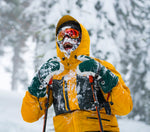 Best Day Yet
Best Day is beer inspired by an ethos: Best Day Yet. It's a belief in the celebration of now, and an ever optimistic perspective on the future. With this in mind we crafted our non-alcoholic craft beers to toast those moments when everything clicks into place. In our Best Day Yet adventure these beers are a comma and not a period. We believe in and not or. 
So here's to parking lot beers, trailhead beers, studio beers, workshop beers, and back porch beers, and to raising a glass to wherever doers share a Best Day.
Brewed for Doers.
Best Day was born in Northern California and crafted for doers everywhere. For those who rise before the sun, blaze trails, build things, and appreciate what it means to crack open a great beer and savor life's special moments. 
We celebrate these kindred spirits with our own dedicated pursuit: to make the world's best-tasting craft beer, without the alcohol. It's beer for the fun-loving, hard-charging, adventure-seeking thirsty souls for whom good is just not good enough.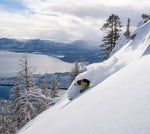 What People Are Saying
" The Best Day West Coast IPA was the perfect companion for a day out in the sun, floating in the river! For one, it tasted DELICIOUS and two, by the end of the day I wasn't feeling the effects of dehydration from drinking in the sun all day. And I felt better about myself for it. "
Melissa Jones
" Best Day Brewing has produced a fantastically crushable light European beer with this non-alcoholic Kölsch style. Enjoy the full flavor of a Pilsner with the light, crisp feeling of a Lager. "
Romina Boccia
" I had a couple of these after my ride and it was legitimately the best tasting beer that I have ever had. That non-alcoholic beer was in the right place at the right time 👊 "
Stacy Sandkulla